Dveri-Pax was formed in 1996 and is owned by the Benedictines from Admont abbey, Austria. First vintage on the market was 2002.
The Benedictine monks were producing wine at the estate as early as year 1139, a claim supported by a document found in the Admont abbey where the oldest and one of the finest monastery libraries in the World can be found.
At Dveri Pax,, just 200 meters from the winery, there is a 16th century mansion house called Jarenina Castle, with an 18th century Baroque chapel. Its cellars were originally used as the wine cellars of the Admont monastery. Now completely restored it is used as a tasting room where high profile luncheons, dinners, and other events take place. There are plans for a wine shop and guest rooms to be opened in the near future.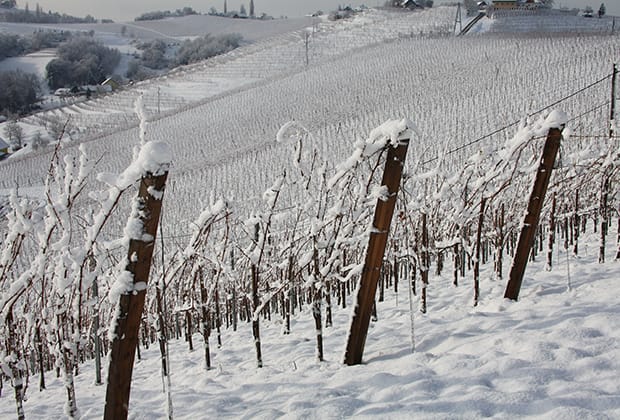 An arch vaulted 15th century mansion and wine cellar reffered to as Železne Dveri (Iron doors or Eisenthür), are close to Jeruzalem, which is situated about 60 kilometres from Jarenina and is another pearl belonging to the wine producing estate.

The vineyards are located in the Štajerska district (DOP or QWPSR) of Slovenia, which is part of the Podravje winemaking region. It lies in the climate zone B, offering a continental climate with warm to hot summers and cool mornings. Štajerska in Slovenija, is historically a white wine producing region. Red grapes such as Pinot Noir and Blaufränkisch (locally referred to as Modra Frankovka), have recently gained more focus and recognition.