Albania is a typical Mediterranean country and enjoys ideal grape growing conditions. The geographic position and high elevation of the major growing regions makes it a perfect setting for vine cultivation.
The territory of Shkodër and Lezhë is harmoniously balanced by the interaction of four ecosystems: the Albanian Alps, the Buna and Drin rivers, the Adriatic Sea and the Shkodra Lake (largest lake of the Balkan Peninsula), which surround the fertile plain known as Zadrima. Gentle hills are home to small villages such as Naraç, Hajmel and Kallmet, which lends its name to the most renowned Northern Albanian grape variety. Heading northward from the city of Shkodër, between the lake and the mountains, the Koplik area has red iron rich soils and calcareous rocks. Only the indigenous grape vines and various wild medicinal herbs that are native to the region thrive in this at times, inhospitable terrain.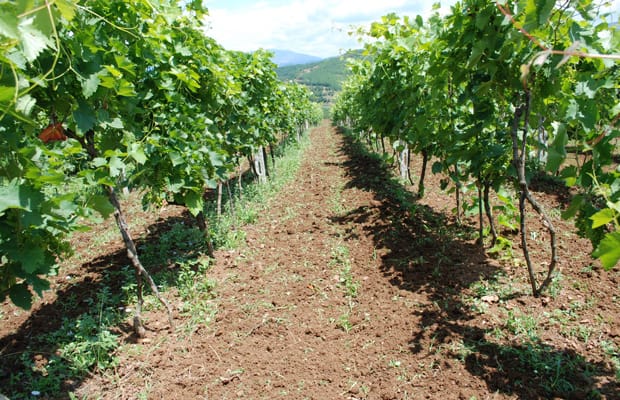 In the outskirts of Shkodër, around the village of Shtoj I Ri, forty year old vines of Kallmet and Shesh I Bardhe call this region their home, along with several other notable Albanian and Balkan grape varieties such as: Sheshi i zi, Vranac, Manakuqe, and Mavrud for red wines and Shesh i Bardhe, and Naraҫ for white wines.